View this email in your browser
KindTree – Autism Rocks
Talent Show Report
STiLE Update
President's Message
​New Board Member Nathan Wobbe
​

All of us at KindTree send our heartfelt concern for so many Oregonians, especially those near us here in Eugene, as the out of control fires rage all around us. Please watch the news, think about what you would take with you if you need to evacuate, stay indoors with air filtration if you can, and do all you can to be safe and ready to have fun with us in the future.
Here are some resources to consider:
​- road closures from the Oregon Department of Transportation
– Oregon DEQ's OregonAIR app
– locations of ongoing fires​
Talent Show Success!
Our Camp 2020 "We're Social Distance Experts" Talent Show turned out great! Over 40 people registered and all had a really special time. The Zoom interface worked well – folks stayed muted during performances, everyone had a chance to talk, and we all enjoyed seeing each other – and performing!.
"I was worried it was gonna be just another Zoom meeting, but the look on my kid's faces told me it was much more than that. They had a great time."
"It was such a treat to see everyone, hear their voices. Thank you so much!"We are encouraged by the response, enough to do more with our 2nd Monday Peer Support Group and 2nd Friday Social (come see what we have for this Friday!) events via Zoom, and to begin planning for some kind of virtual Halloween event – maybe a costume contest. More on that soon.We sold over 400 raffle tickets, and lucky Maggie Pecora won the beautiful Autism-Rocks quilt. Congrats, Maggie. Also, t-shirts can still be ordered.​The free Art Kit – fabric paint pens and cloth masks – brought folks a lot of fun, too. Check out these photos: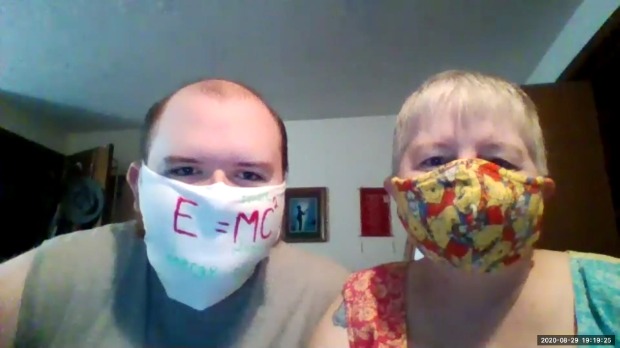 Josh and Laurie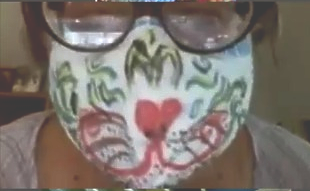 Mary-Minn

President Omo
Check out Alana's sweet video HERE
Click HERE for 2nd Friday Social info

If you weren't among the guests, you can still see all the video. Check out the playlist with the complete event, plus pre-recorded videos talented folks submitted.
​Pretty darn fun!
D O N A T E !
STiLE Fall Update
Returning classes coming:
Making it Tasty Cooking
Music Writing and Performance
Improv with Mike
​Click above to learn more…
NEW classes coming:
Rock Hounding
Yoga
Magic the Gathering
Narrative Writing

From President Omo
When this shelter-in-place and mask-wearing began, I thought it would only last a few weeks and we'd all go back to normal. It hasn't, and it has taken a toll on #KindTree-Autism Rocks and our #STiLE programs. We had to shut down STiLE jewelry, music, cooking, and social outing classes, in a time when folks needed it the most. And Camp, our sweet fun camp, had to cancel. Still we moved forward with Zoom meetings for our coordinating groups and social skills groups. Oh so undaunted, we hosted a virtual camp talent show with Camp Everywhere tee-shirts, free mask making art kits, raffled an amazing Autism Rocks Quilt and watched some amazing talent. Play the video above.Wow. So once we only had to worry about mosquito repellant.Just like with the camp talent show, the rest of KindTree is filling out its branches with hope as well. Skill Training for an Independent Living Experience, STiLE, has a new coordinator who has cleared all the State of Oregon COVID-19 requirements and will be starting things up very soon. I'll let you know the particulars in our next e-mail.Thank you for your commitment to our community during this crisis. Together, let's remember what inspires, encourages, and motivates us during this tough time and look to the future with hope.
Stay well – Michael Omogrosso​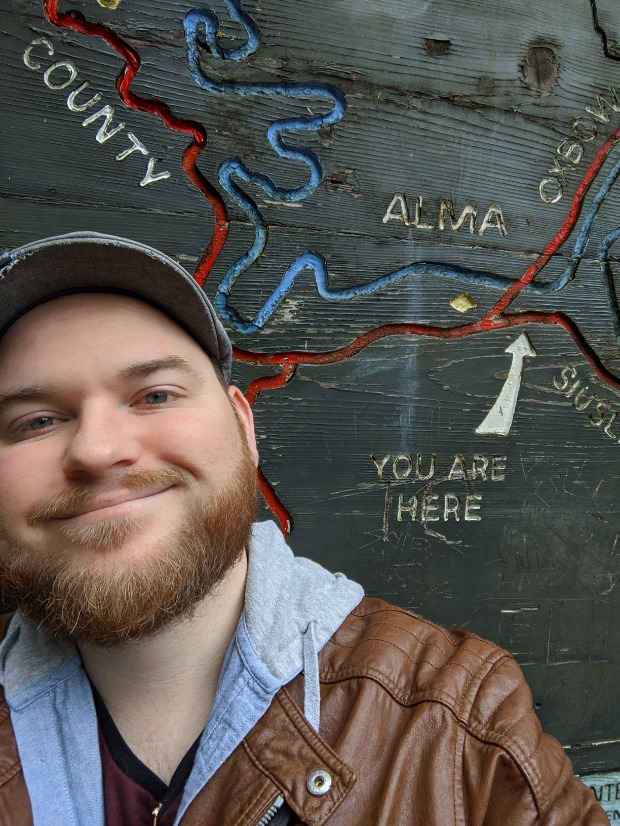 Introducing Nathan Wobbe
I've been actively serving the disability community in the Eugene/Springfield area since 2015 as a PSW, Group Facilitator, Advocate, and Consultant. I have a Bachelors of Science in Interdisciplinary Studies centered around Autism Studies and am seeking avenues for a master's degree and doctoral program in the future.
Being Autistic, I've developed many tools for personal success that I'm looking forward to sharing through my role in both collaborative program planning and novel insights on the board of directors. My approach is one of bringing perceptual and social bridging, fidelity to service, and functional outcomes through curriculum design.​
I have a vision for STiLE that includes providing training, education, and certifications for support members and community entities in the future, and of offering classes that promote full-circle wellbeing and a healthy identity over the lifespan.
www.kindtree.org
Celebrating Autism
Changing Perceptions
Creating Community